How important is tempo and bpm in audio branding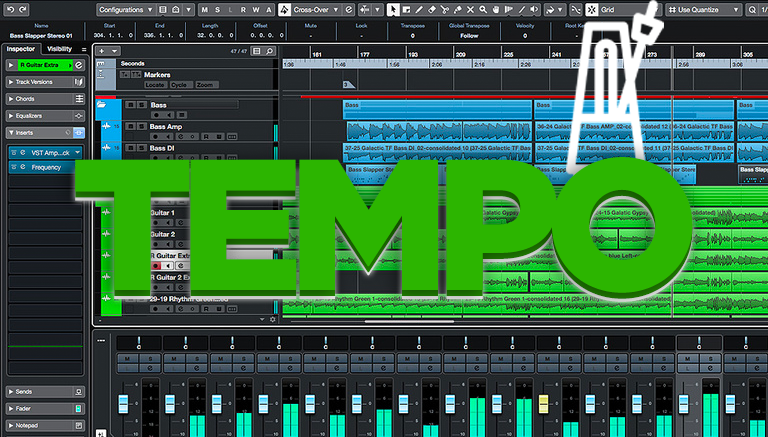 I host a dance show every Friday and Saturday night in Kent on kmfm called Floorfiller Anthems and I know that many people here will have dance shows or dance-based stations so thought I should share this little tip.
For me, my show is very commercial with most of the dance music being between 120 and 130bpm depending on how new/old it is. 
When I make the production for this show I tend to make a suite of imaging across the tempos. So I have a suite of 120-123bpm, 124-126bpm and 127-130bpm. Now the reason for this is I want a seamless experience for the show and listener. 
The 3 "before I start a session" things are:
Tempo in the session
I always set the session tempo to that of the tracks I am playing. Depending on the DAW you use, get used to playing with this. Not only does it help with the next point (coming below) but it also helps you build your imaging to grid and to time. For example, most of my sweepers are 1 bar (4 beats)  in length so when it comes to segueing my show together I have all the tools to make it flow.
Delays and FX
You now have your session tempo and your production to grid, it's time to start playing with FX! Your sound design you can now place on beat or think about cool panning fx, chops etc to beat. You can also use some really great delays to tempo now too. I have a couple to go from Waves (link) Byome and Fabfilter. 
Get some music in that session!
When I have made the sweepers/IDs I tend to drag music into the session and see how they play against and over the top of the playlist. Make sure when you do this, the tracks are bussed out and not being treated by your master chain!! (Take a read of my other blog about referencing in your session because this is super helpful)I do this just to be sure that fx are not too harsh, there is nothing too musical that can cause key clashes and vocally it cuts through. 
Now as Mista Jam would say "grab a beveragino" and go and have a play and see how that helps.
@robsnoise