Go to Imaging Tricks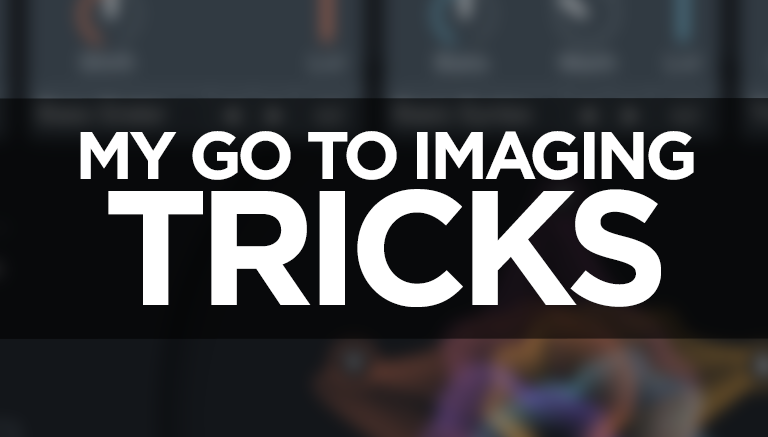 It's a busy day in the studio. You're up to your eyeballs in production that needs to be out "yesterday"….you know the conversation! But everything you've made has the same production tricks or shortcuts, and now everything is one mass collection of the 'same thing'.
So, let me tell you how you can take a few of the 'go to' imaging tricks, and give them something a little extra to make them stand out.
The Reverse Reverb
The gap between one VO part to the next. Add a massive reverse vocal reverb right? But maybe spice this technique up a little bit with some different FX. If you're a Protools user, filter gate is a great way to change up a reverse reverb. It can give it a stutter effect and also allow you to filter up with a high pass or low pass to create more build and drama.
You could use your favourite filter plugin to do this as well, without the glitchiness of the filter gate. Adding a distortion as well can give you almost a 'guitar slide effect' (with added filter too). I'm a big fan of the GTR series from Waves but you can use what you can to get this effect.
Tuning
One of the biggest things to come into imaging in recent years is tuning vocals to the track underneath. But as it's been pointed out by many other blogs and producers in the past, it can be overused and if your lead vocal is drowned out by it, it can be hard to understand what the message is.
I've used tuning recently as my filler, as opposed to the reverse reverb. I'm using effectrix mainly, adding the tonal delay, tuning the bit I want in key and then adding a huge amount of reverb (with a 50/50 on the wet and dry knob). I'm using this though only on the last few words of the vocals, so that it carries underneath the next part, until the next vocal/drop/sfx kicks in. I'm avoiding using tuning all the time and finding ways of subtly adding it, so this is a great way to do that.
Delays
Maybe not a big 'technique', more of something you add to a channel. Why not make a delay without the plugins? Hear me out. I create two mono channels in my DAW. Pan them hard left and right, and then add the vocal that I want in time to the sessions (or how I want it to go, 1/4, 1/8, 1/16 etc). 
What I find by doing this is I can manipulate the audio in new ways with the plugins at my disposal. So instead of getting the standard delay that fades and is slightly filtered, you could have one distorted more on the left, or pitch down or up. With this method the sky is the limit on what you can create…and you can cut off the delay manually where you want, without having to tweak around with the feedback nob or volume settings on the channel.
Hopefully, these tips can help you create new and exciting ways to make your production stand out! Happy Imaging!
Jon Young